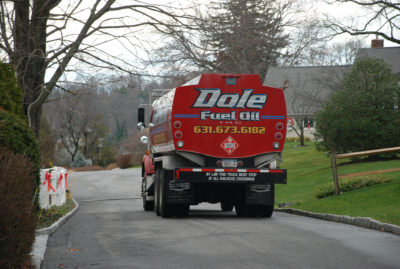 At Dole Fuel Oil Inc., we are pleased to offer you automatic delivery of your residential or commercial fuel oil in towns throughout Long Island.
This convenient service takes all of the guess work out of your oil deliveries. You never have to go to your tanks to determine if and when you'll need a delivery. We'll figure it out for you.
We have sophisticated computer software that predicts when you'll need your fuel based on factors like the size of your home or buildings, usage rates, the weather and more. Each time we make a delivery our software recalculates your usage rate and gets even more accurate.